Daisy Necklace - Colours of the Rainbow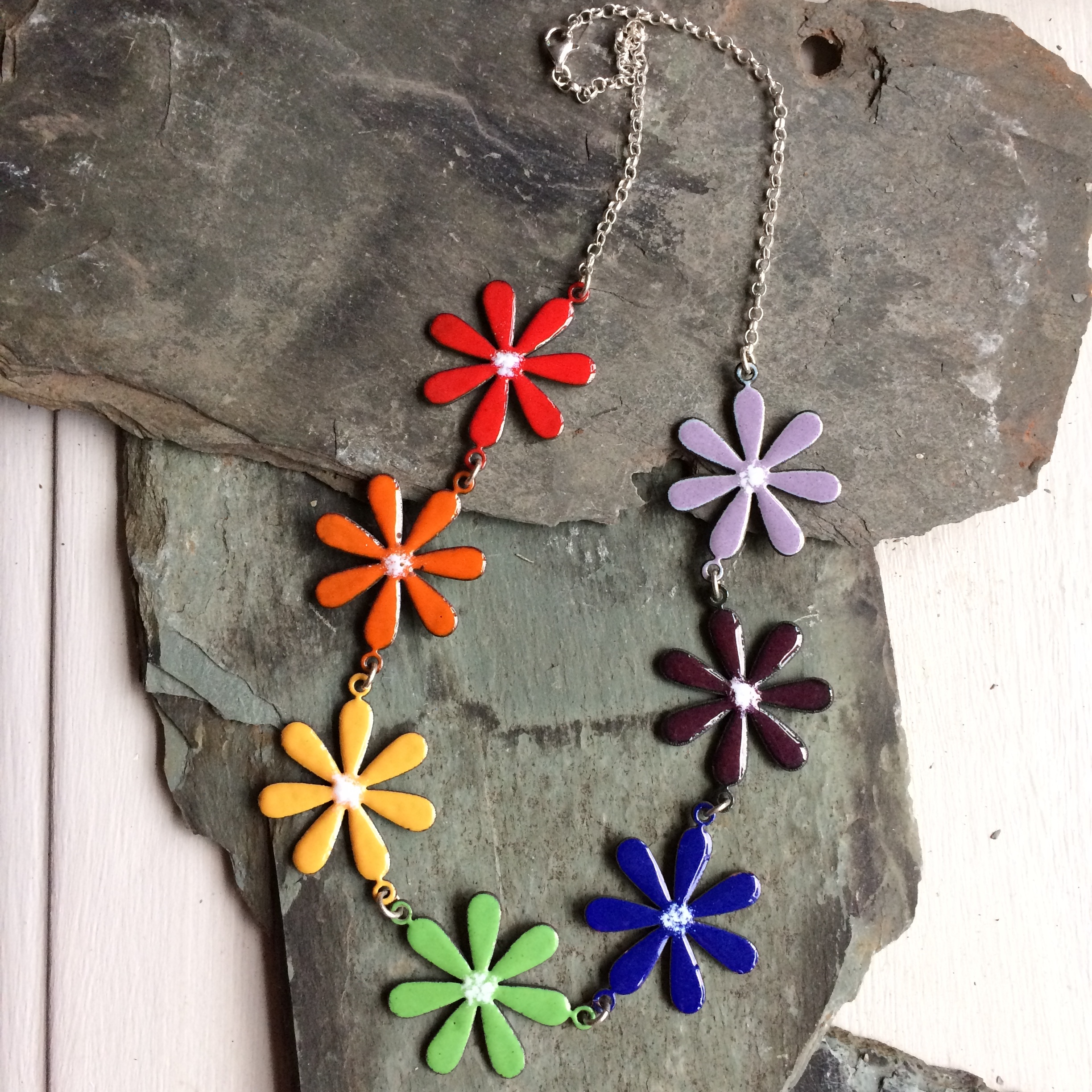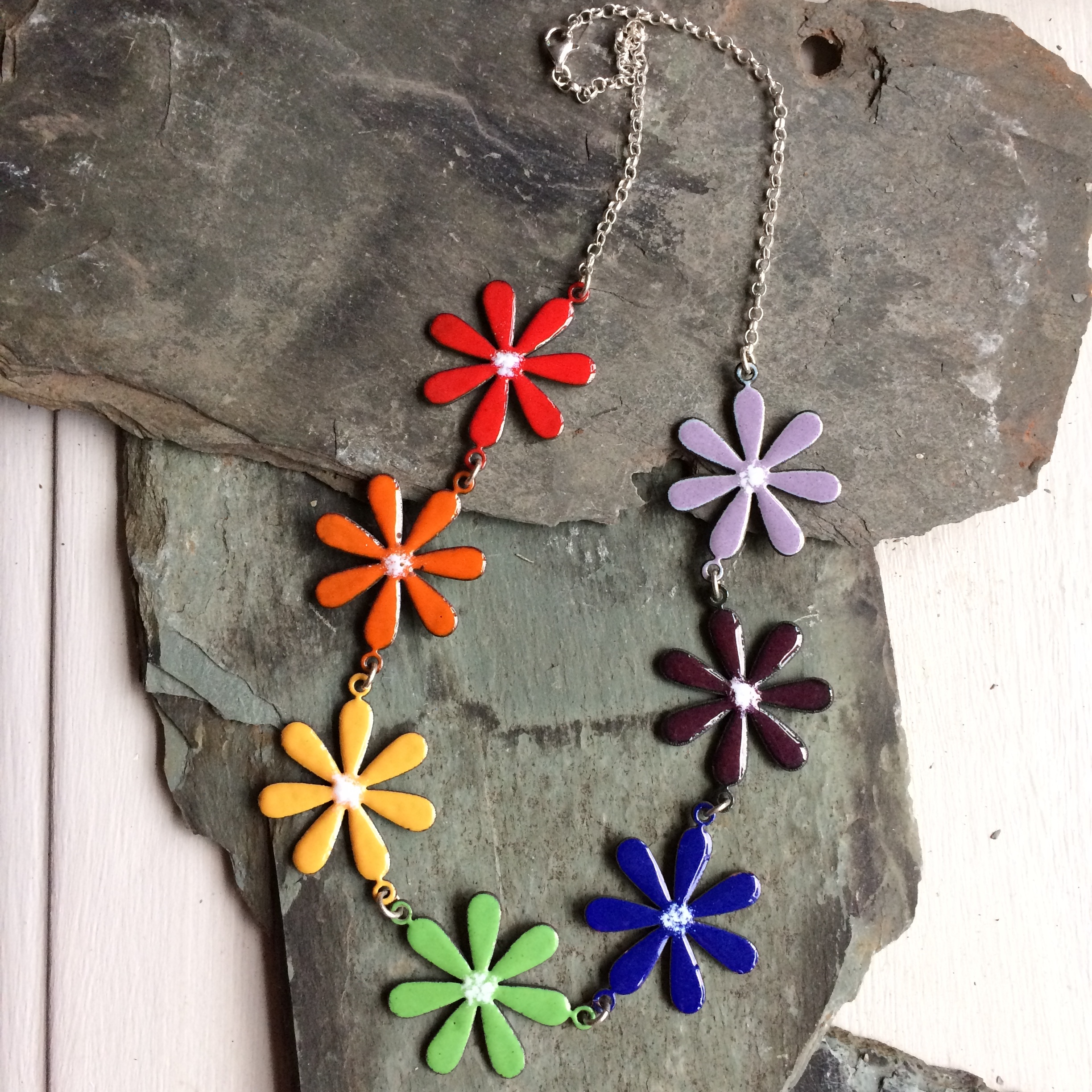 Daisy Necklace - Colours of the Rainbow
As part of our 'Daisy Days' collection - this beauticul necklace consits of every colour daisy we have: red, orange, yellow, green, blue, raspberry and lilac.
Daisies are available in SMALL, MEDIUM and LARGE.
The necklace is coloured daisies with white spots on the one side and the necklace can be worn the other way round with the white daisies with coloured spots.

The daisies are attached to a chain and lobster clasp - and the necklace roughly measures between a total of 44cm-53cm in length from one end to the other depending on the size of the daisies.

The SMALL necklace has our SMALL daisies which measures roughly 1.5cm in diameter.
The MEDIUM necklace has our LARGE daisies which measures roughly 2.9cm in diameter.
The LARGE necklace has our X LARGE daisies which measures roughly 3.8cm in diameter.