Enamel Earrings and Pendant Workshop - 07.12.19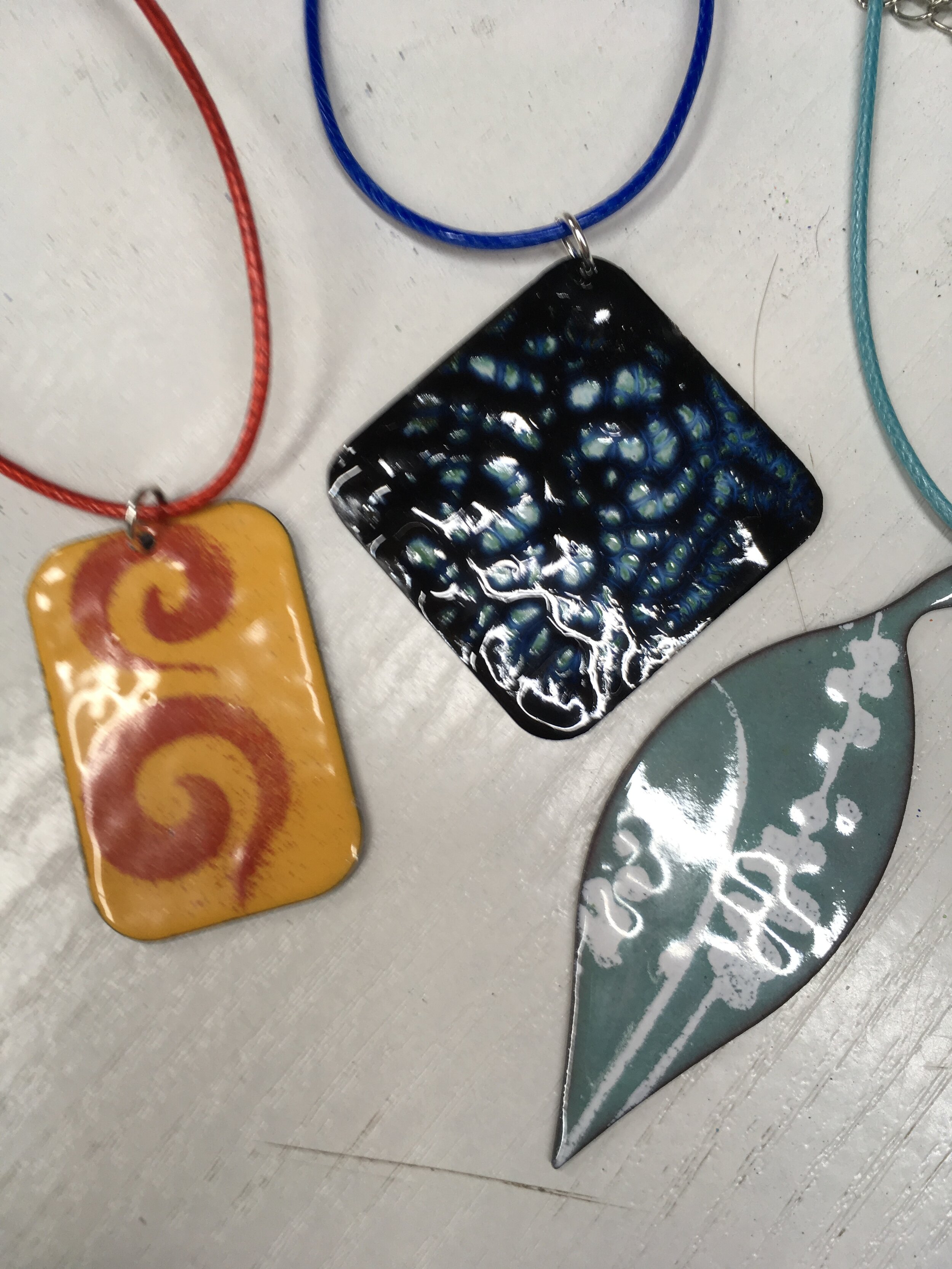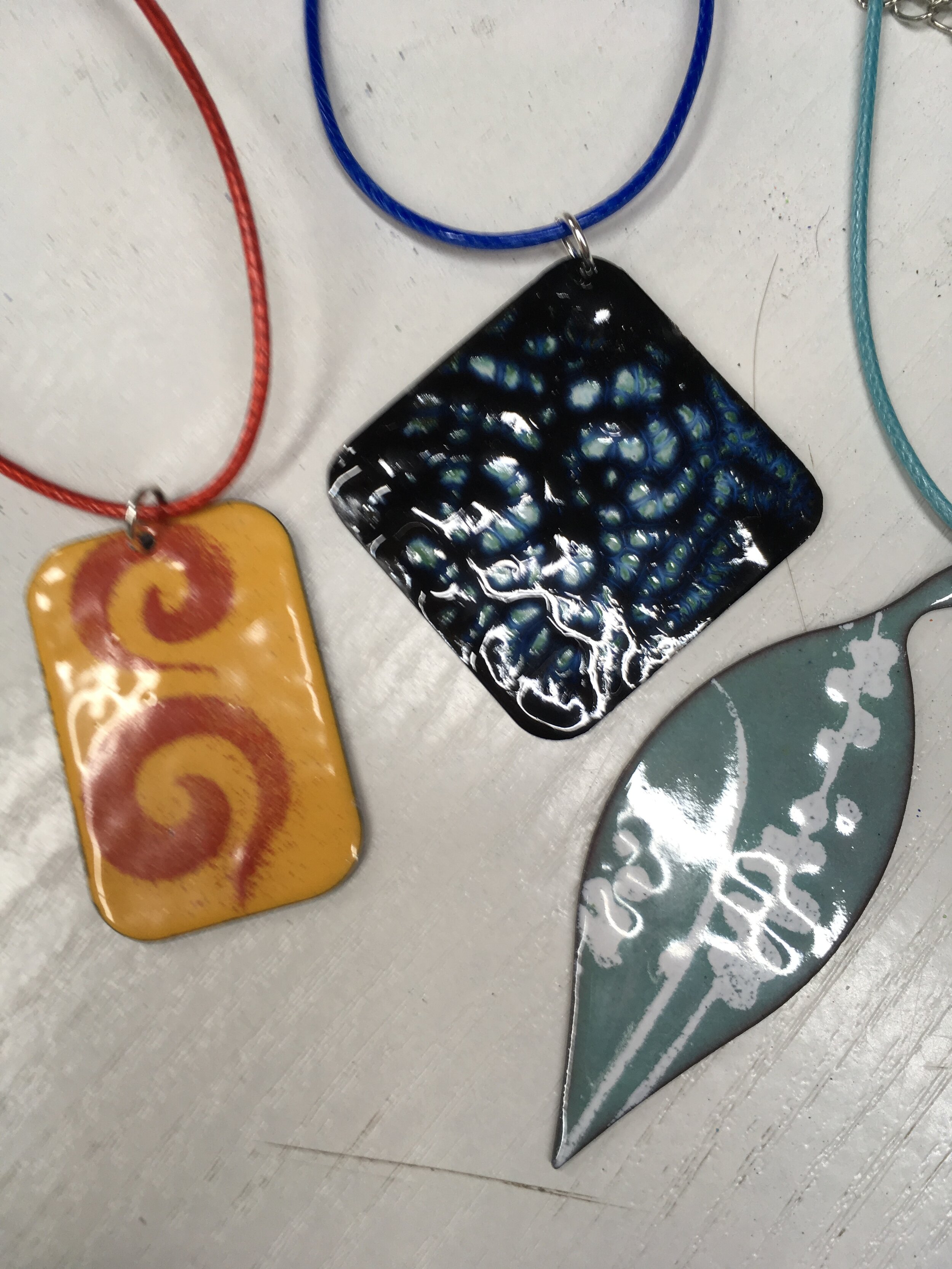 Enamel Earrings and Pendant Workshop - 07.12.19
This session is for beginners or intermediate enamellers, who want to have a go at different techniques in a relaxed and informal atmosphere.
The course starts at 2.00 pm to 5.00 pm.
About the Course
Teresa will begin with a brief description of what enamelling is and a demonstration of some techniques. Using pre-cut copper shapes and vitreous enamel powder you will produce a pair of unique earrings and pendant.
Sifting, stenciling, inlaying wire/beads to the copper shapes that are then fired in a kiln results in no two pairs of earrings or pendants ever being the same.
Using sterling silver findings and a large selection of beads, you will assemble enamelled copper to produce the finished earrings and pendant with a piece of cord to finish into a necklace.
What's included in the price?
Use of tools and materials are included. Tea and coffee, and biscuits available throughout the day.