Enamel Workshop - Afternoon Session - 17.11.19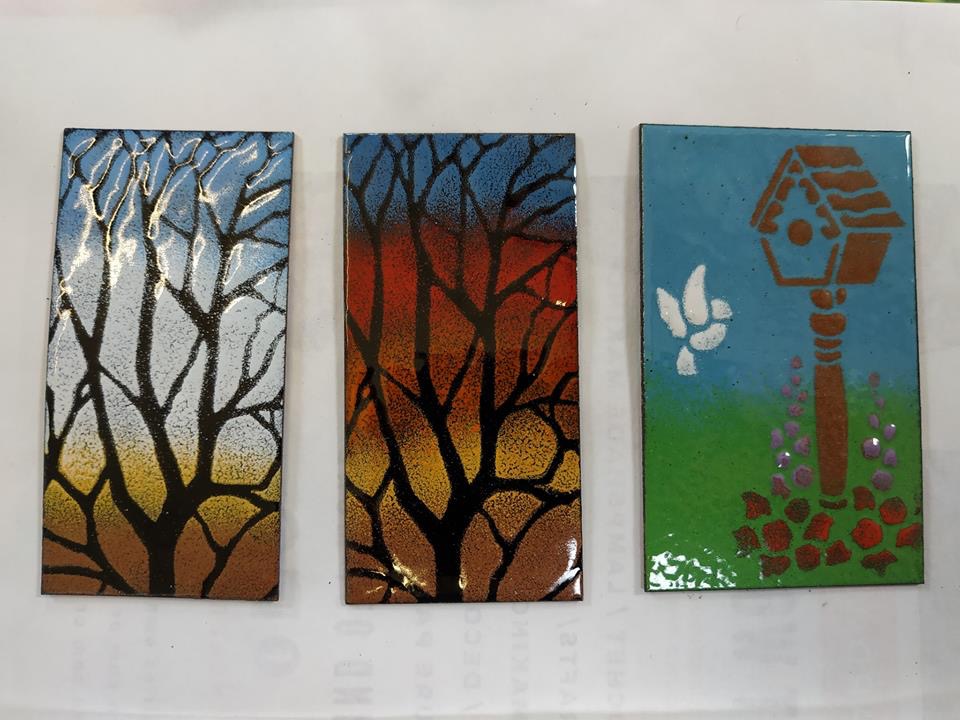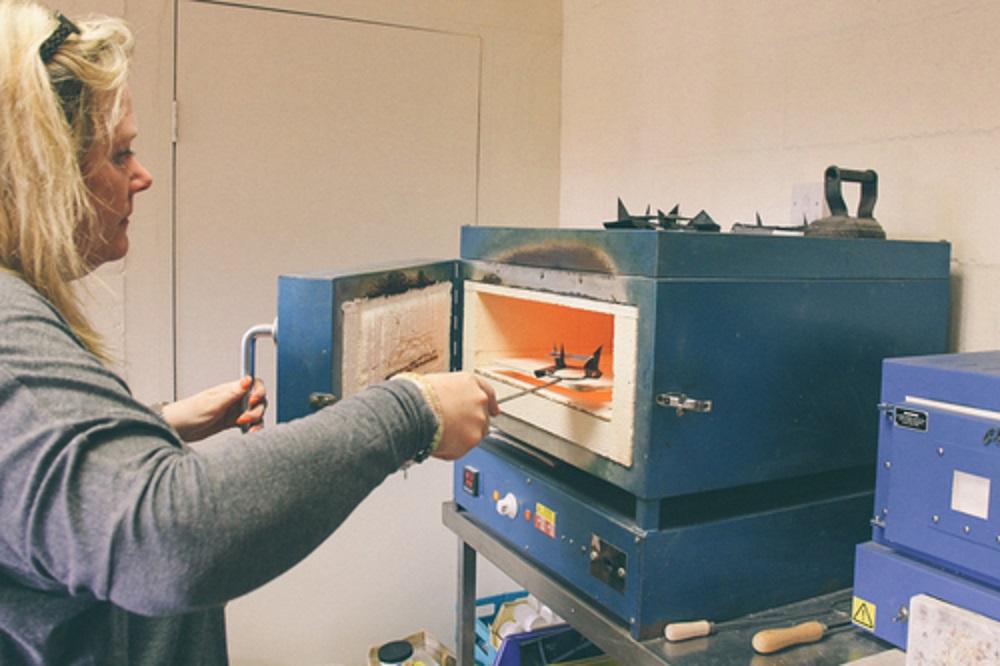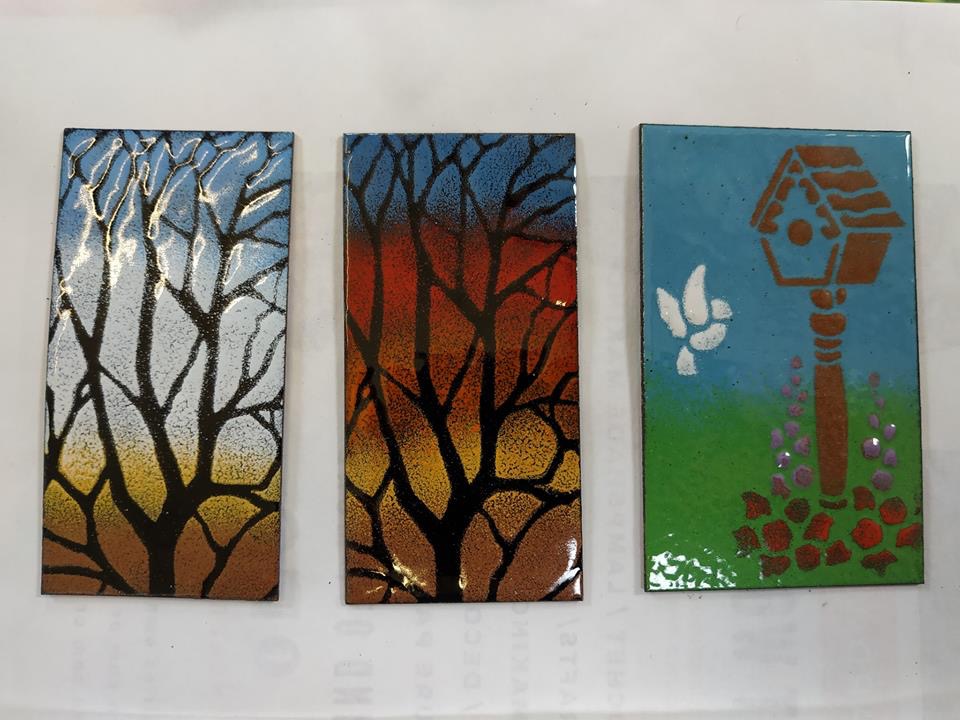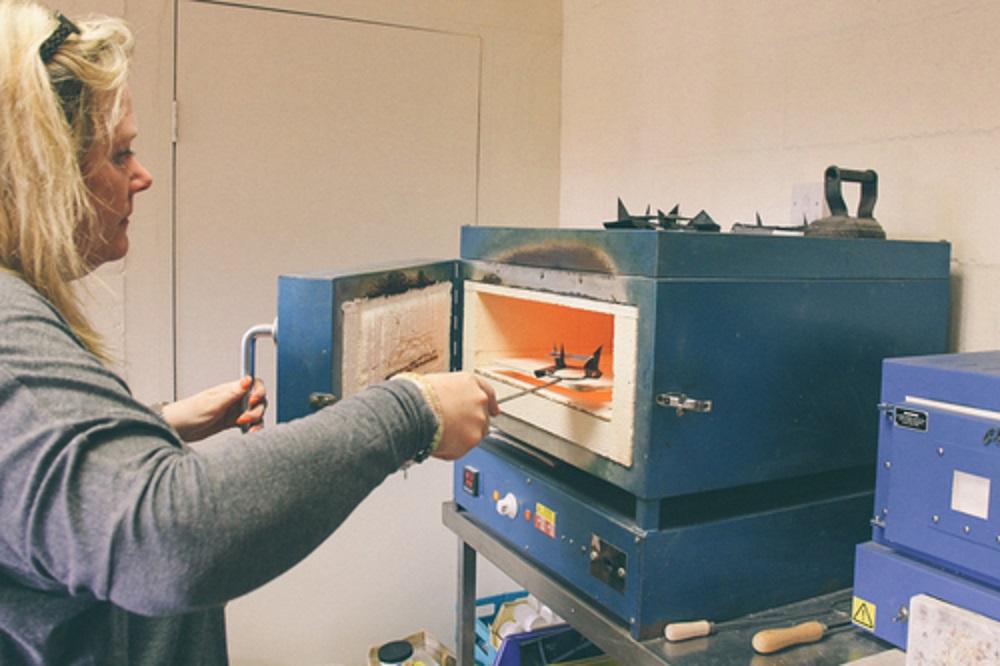 Enamel Workshop - Afternoon Session - 17.11.19
This session is for beginners or intermediate enamellers, who want to have a go at different techniques in a relaxed and informal atmosphere.
The course runs from 1.30pm to 4.30pm
About the Course
Teresa will begin with a brief description of what enamelling is and a demonstration of some techniques. You will be working on copper using sifting, stencilling, embedding decorative media, sgraffito and wet laying to produce enamelled pieces. You will have a choice of making either a picture or jewellery components, and will take home at least one completed item.

What's included in the price?
All tools and materials are included, plus tea and coffee.